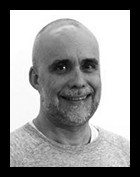 Miquel Torregrossa
Sport Research Institute, Universitat Autònoma de Barcelona, Spain
Miquel Torregrossa is Professor at the Universitat Autònoma de Barcelona (UAB), where he teaches cognitive psychology and sport psychology both at undergraduate and postgraduate levels. He is in the coordinator of the PhD program in Health and Sport Psychology. He coordinated the Research Group in Sport and Exercise Psychology (GEPE) at the UAB where different national (e.g.,I+D) and international (e.g., Erasmus+) research projects are currently conducted. His research and applied work during the last years has focused both on the field of career transitions in sport and dual career.
Confinement, postponement and the Olympic Games
Susana Reguela* & Miquel Torregrossa**
*Center of High Performance – CAR, Barcelona, Spain
**Autonomous University of Barcelona, Spain
At the beginning of 2020, the Sant Cugat High Performance Center (CAR) was filled Tokyo 2020 flags. The work was focused specifically on the preparation or classification of athletes for Olympic/Paralympic Games. On March 14 in Spain the state of alarm was declared due to the COVID-19 Pandemic and everyone stood at their homes. A duration of 15 days was proposed. Actually, the state of alarm ended on June 21(more, than 90 days after).
We were facing two non-normative transitions never experienced, or at least that is how we perceived it. On the one hand, a 90 days confinement at home of athletes and coaches (during the first week with the uncertainty of Tokyo 2020 in the short-term horizon). On the other hand, the postponement of the Olympic Games to 2021. At that time, we decided to start the Covid Coping Project.
The main objective of the project is to identify and describe confinement and postponement link to COVID-19 in athletes and coaches in preparation for the Tokyo 2020 Olympic/Paralympic Games. The first interviews were conducted during confinement (from May 2 to 11, CAR reopening date). The athletes and coaches told us about:
Experiences at the Olympic Games/JJPP
Preparation for Tokyo 2020
Their life in confinement
Post-confinement expectations
In this project we will learn how to prepare for the Tokyo 2020 Olympiad, during a pandemic.